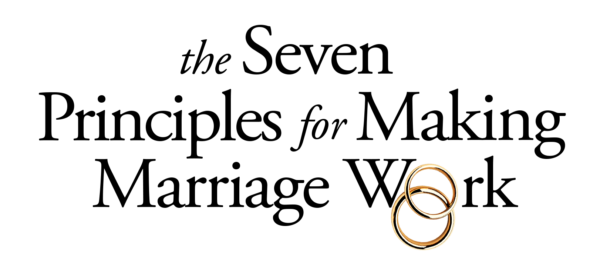 Workshop Details
The Seven Principles for Making Marriage Work workshop is based on the internationally acclaimed research of Dr. John Gottman as presented in his New York Times bestselling book, The Seven Principles for Making Marriage Work. 
This educational workshop combines lecture, video, and private couples exercises. The class is designed to help couples strengthen their friendship and conflict management skills. If your relationship is already strong, this class will provide you with proven tools and insights to make your relationship even better. If you have a distressed relationship, this class can provide a road map for repair.
You Will Learn How To:
Improve and foster friendship, respect, affection and admiration
Build and share a deeper connection with each other
Manage conflict constructively and respectfully
Gain skills to address perpetual and solvable conflict
Maintain the gains in your relationship throughout a lifetime
Who Should Attend:
The Seven Principles Program is designed for all couples in a committed relationship, including:
Couples who have been dating long term
Pre-engaged couples (those considering marriage)
Engaged or Premarital couples (those taking steps towards marriage)
Married couples, from newlyweds to senior couples
Those who wish to enhance an already "good" marriage or relationship
Those needing better conflict management tools
Couples considering couples therapy
People of all backgrounds, ages, faiths and sexual orientations
*If you are dealing with emotional abuse, domestic violence, unwanted touch, or substance abuse, this class is not appropriate, and you should instead seek individual or couples therapy.