I meet with clients in the office and online via telehealth video sessions.
I look forward to meeting with you!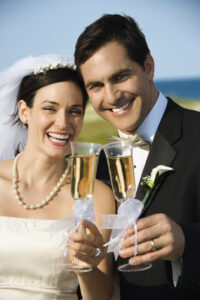 Pre-Marital Counseling
Marriage starts with a promise and a party. Developing and maintaining a healthy long-term marriage starts with Pre-Marital Counseling.
Kathleen Shack talks with couples about their marriage hopes and expectations, putting one another first, and how to be patient, kind and respectful even in times of conflict.
Using the Prepare-Enrich Assessment results, couples learn:
Strength and growth areas of the relationship
Assertiveness, active listening
Stress management
Conflict management tools
Financial planning and budgeting
Family of origin impacts
Personality assessment
Individual, couple, family goals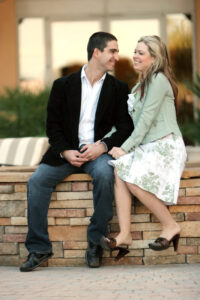 couples counseling
Has your partner told you things aren't going well? Pay attention! Don't dismiss their complaints! Don't wait until it's too late!
Kathleen can help. As a Licensed Marriage and Family Therapist and a Certified Gottman Couples Therapist, Kathleen Shack has 24 years of experience and has received extensive training and education focused on working with couples.
Research-based interventions help couples strengthen their friendship, conflict management, and creation of shared goals and meaning.
Positive interactions replace negative conflict patterns
Emotional connection and intimacy are deepened
Past hurts are repaired, including betrayals and affairs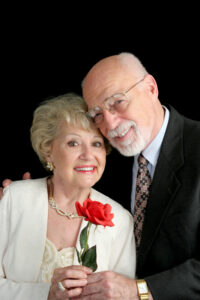 Long Term Relationships
Are you frustrated in your current relationship?
Do you and your partner seem to have the same arguments over and over again?
Are you tired of making improvements that do not last?
How well do you know your partner's worries, stresses, joys, and hopes?
Using research-based interventions, Kathleen can help you build a stronger relationship and friendship. Goals include increasing intimacy, respect and affection.
Common areas of focus in couples counseling are conflict management, affair recovery, emotional distance, communication, money, and parenting.
Kathleen Shack is a Certified Gottman Therapist. She uses this model in couples counseling and couples groups. In addition to being a Licensed Marriage and Family Therapist with 21 years of experience, being a Certified Gottman Couples Therapist shows that Kathleen has received years of extensive training and education focused on working with couples.
The Gottman Method is an approach to couples therapy that includes a thorough 4-step assessment of the couple relationship and integrates research-based interventions based on the Sound Relationship House Theory.
Interventions are designed to help couples strengthen their relationships in three primary areas: friendship, conflict management, and creation of shared meaning. Couples learn to replace negative conflict patterns with positive interactions and to repair past hurts. Interventions designed to increase closeness and intimacy are used to improve friendship, deepen emotional connection, and create changes which enhances the couples shared goals.
Read About Online Counseling Options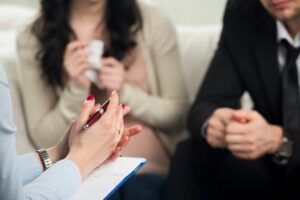 With couples, I hold 90-minute sessions so that there is enough time for you both to learn how to dialogue about perpetual (unsolvable) problems, and work on solvable problems. 90-minutes also provide time to dedicate a portion of the session to focus on strengths. There is a 4-step assessment process gives couples clarity and confidence about next steps for your relationship.
There are 2 online inventories that new clients complete to evaluate different areas of your relationship. One inventory is the Gottman Checkup by Dr. John Gottman, from which I have received extensive training regarding couples assessment and counseling. The second online tool, Prepare-Enrich by Dr. David Olson, assesses 20 relationship areas, strength and growth areas, includes a couples report and workbook exercises based on your inventory answers. 
The Sound Relationship House Model
Couples Learn How To:
Rebuild Trust
Respect one another
Have fondness and admiration
Give the benefit of the doubt
Value one another
Consider one another's perspectives and feelings
Create shared meaning
Compromise
Manage conflict effectively
Restore romance and intimacy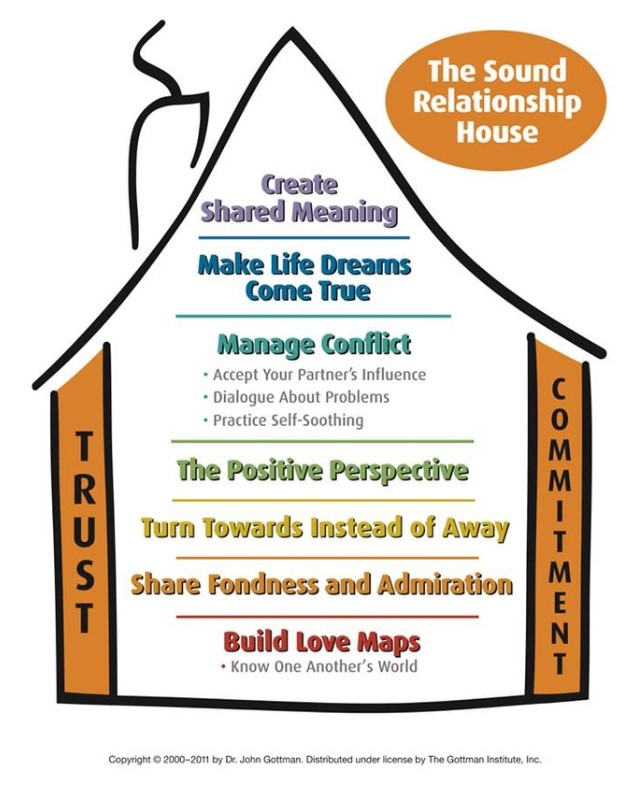 Next Steps...
For more information and a free phone consultation, call or email Kathleen today!
Click the button to the right to schedule an appointment. I look forward to meeting with you!
To read more from Kathleen, subscribe to emails and the free newsletter here!